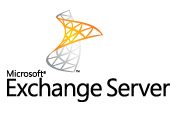 There is a Microsoft Exchange Server Training Course in Leeds on 14/03/2011. Entitled 'Introduction to Installing & Managing Microsoft Exchange Server 2007 SP1, this is a comprehensive 5 day programme which will give you all the knowledge you need to set up and keep your server running efficiently.
The course covers such topics as installing Exchange Server 2007, configuring mailbox server roles, managing recipient roles, managing client access & messaging transport and configuring backup & recovery. No previous experience of Exchange Server is necessary, however the course assumes knowledge of Active Directory Sites & Services along with Internet Information Services Admin (IIS).
We also have available dates for other locations, please email info@pbatraining.co.uk or call 0800 2922842 for details.